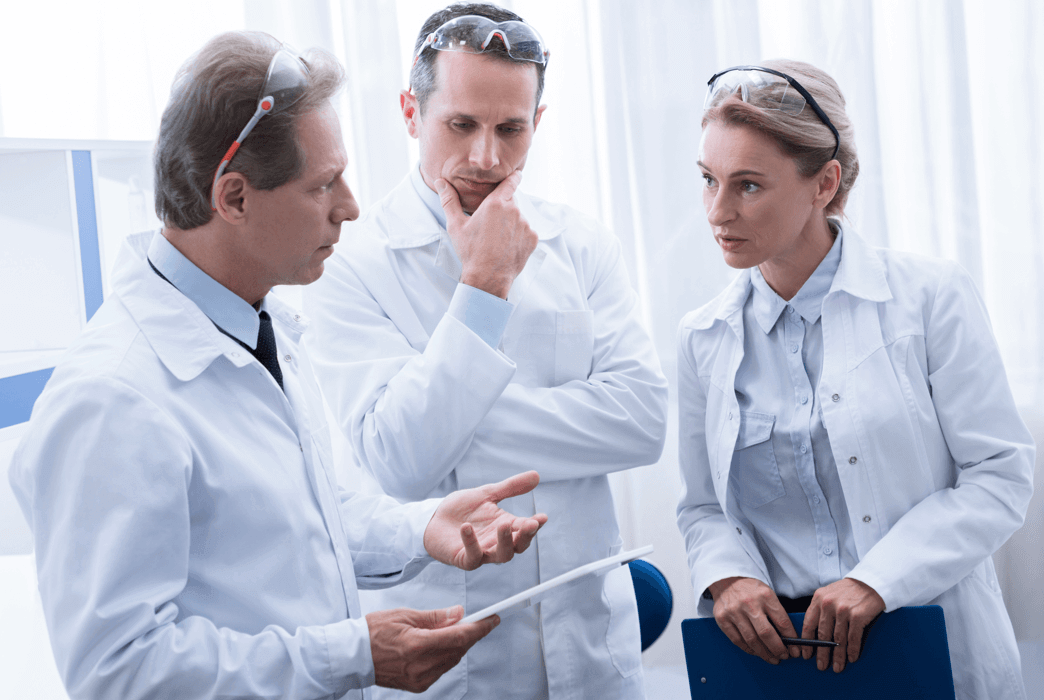 Having problems collating reliable information on chemical suppliers?
As a professional in the Pharma, Agro and Chemicals business, you need quick information on applications, products, routes of synthesis, competitors, suppliers and more…
This is a competitive advantage for your company.
At SmartChem its our goal to provide data for all users in one single database.
The problem is
Manual culling and collation of information of value is too tiresome and unreliable. Subscribing to chemical databases seems easier, but it does not solve the problem.
Is there a way around this wall?
The high subscription costs to some chemical databases are prohibitive
All the information you need for decisions isn't available in a single knowledge-base. This means you have to subscribe to several chemical databases. That drives the costs up.
You pay for, or subscribe to, each function in your company separately
Access Business-Critical Information In Minutes, Not Hours
10 Good Reasons to Switch to SmartChem today
Get Commercial Intelligence
150,000 chemicals consumed by SMs Intermediates, End Products such as APIs, Agrochemicals, Flavours and more. Over 200,000 forward and backward relationships.
Access Contact Details
15,000 credible global suppliers with their Drug Master File [DMF], Veterinary Medicine Master Files [VMF] and Certificate of Suitability to the European Pharmacopeia [CEP] status, contact information, product lists and a wealth of other details.
Look Up Good Manufacturing Practices
WHO, EUDRA, Japan, Brazil, Mexico, Warning letters (US-FDA); GMP, non compliance information from EUDRA & Canada.
Explore Regulatory Information
Access 145,000+ REACH Pre-registered, High-Concern, Prioritized and Authorized substances in Europe, US-DMF/VMF, Japan-DMF, CEP, Taiwan, South Korea, written confirmation, WHO databases.
Search for Raw Materials & Literature
Routes of Synthesis of APIs and advanced intermediates. Plus, reaction schemes.
Find Out Application Areas
Commercial end uses of intermediates from various industries.
Get Patent Expiry
US, Canada and Europe (SPC) Patent Expiry dates of top selling APIs.
Understand Dosage Information
Get US FDA details of APIs for Human and Veterinary Formulations.
Gather Emails Easily
Get a handy email tool that allows you to quickly select multiple target companies of your interest using filters and send emails to all of them.
Get After Sales Help
Can't find what you need? Use the secure Update Requests form. Saves you significant time and effort.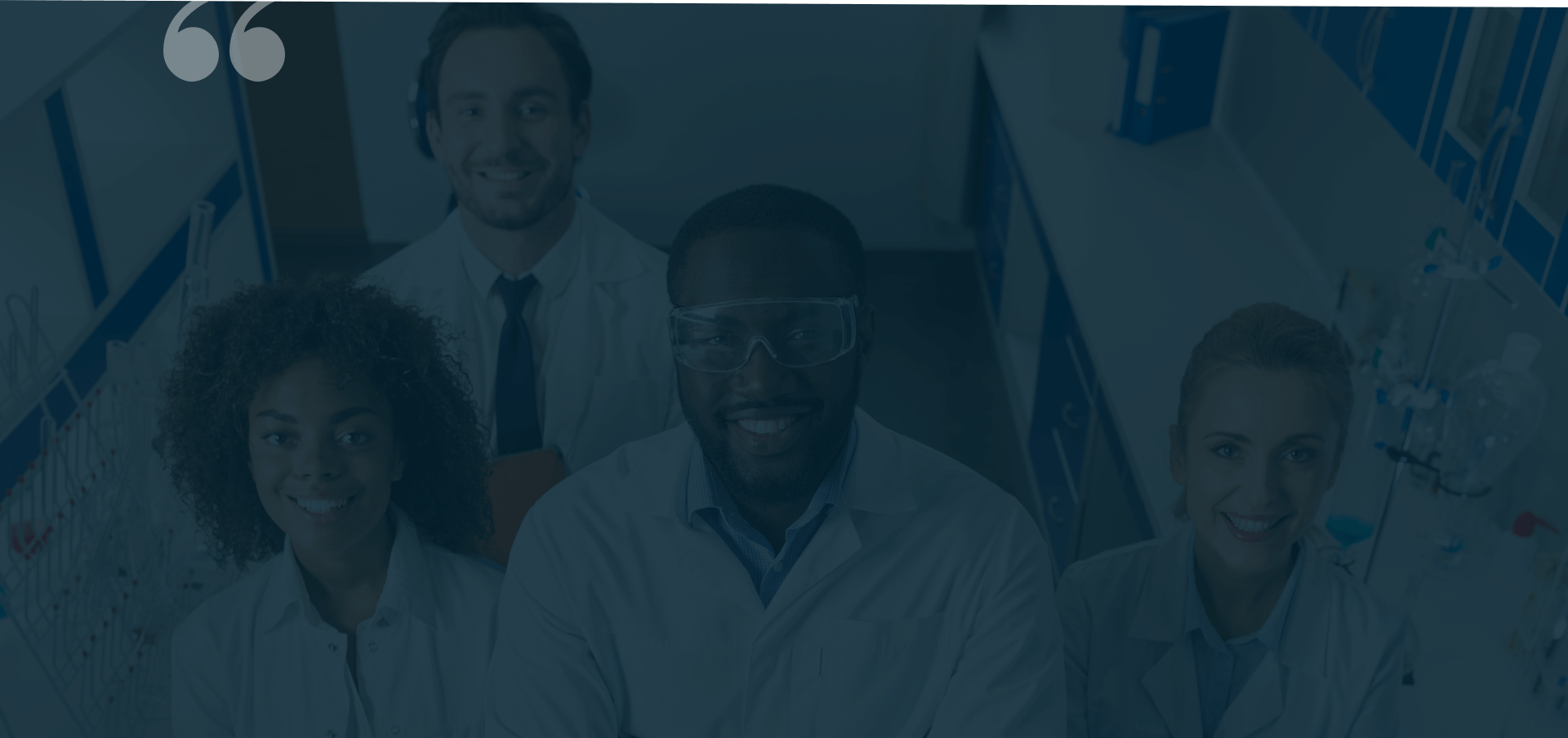 I've been using SmartChem database for several years.

I'm pleased to state that it's a very important tool for the search of suppliers all over the world.The distinction among manufacturers, traders and catalogue producers is really useful for my job. Also the introduction of REACH status has been really appreciated.

Chiara Varini,
Senior Procurement Responsible Direct Procurement Lundbeck Pharmaceuticals Italy S.p.A.

SmartChem is our master source for data searches. We have benefitted from evaluating different business scenarios with it.

We also get end use information of our products. This helps us develop new customers. It enhances our sales revenue. In a few cases we have got the information on chemistry and selected the best route for our manufacturing processes.

Amit Mishra,
Assistant Manager-Project Management, Jubilant Life Sciences Ltd.

Works well for our purposes.

Most of the time I get what we are looking for - works well for our purposes.

Vesa Harjunpaa,
Chief Commercial Officer, VIAKEM

Easy to use platform.

Easy to use platform that contains valuable information and has a quick response.

Dr. Tim Dambacher
Senior Market Intelligence Manager-Chemical Division, Lonza

From the first day we owned it, SmartChem database became important tool in my daily practice.

We found it very helpful for our portfolio management, products selection, alternative synthetic routes exploring, suppliers evaluation, etc. Simplicity and faithfulness of the web-based version makes the usage simple and very accessible. I wish ROW2 team to continue database development and expansion.

Alex Weisman PhD,
CSO, Perrigo API Ltd, A subsidiary of Perrigo LLC

7 Clear Ways You Can Profit With SmartChem

Professionals in Pharmaceutical, Agrochemicals and Chemicals around the world, profit from the SmartChem Knowledge Base.

Locate new sources

and expand your set of vendors for chemicals

Strike better deals

with cost effective and credible global suppliers

Gain a clear understanding

of the world wide market supplying raw materials and intermediates

Identify new applications

for a given product across various industries

Find new customers

and markets for expansion

Identify cross selling opportunities

with existing customers

Explore and evaluate

new product opportunities

One Chemical Knowledge-Base. Serves 3 Hungry Users.

Satisfies Sourcing, R&D and BDL in your company.

SmartChem gives you a wealth of decision-focused chemical information for all the relevant functions in your company, Sourcing, R&D,  and Business Development - and does so in a way that saves time and resources for your company.

All these functions, within a single company, work with each other to drive business. Therefore, you just need a single subscription to one scientifically-powered knowledge-base for all functions. Agree?

SmartChem also leverages ROW2's highly interactive and dedicated After Sales Service. This means that you get all the help you need with specific products, companies and chemicals.

ROW2's experienced chemical scientists are continuously at work to make SmartChem even more powerful for your business.

4 Reasons To Choose SmartChem

For Your Pharmaceutical, Agrochemical and Chemicals Business

User friendly and non-intimidating layout

Database updated every day

New features requested and added continuously

Fast database and easy navigation

93% of our customers resubscribe to SmartChem

Small, medium and large firms in pharma, agro and chemicals benefit from it.

Explore SmartChem Today

In Just 4 Easy Steps